DreamWerx Kitchen and Bath was formerly known as Floor-It Flooring and Renovations. Why the name change? In short, to better reflect the services we provide. While DreamWerx does not solely focus on kitchen and bath renovations, neither did Floor-It only do floors. So, in order to get a wider name brand recognition more in line with our goals, we felt that DreamWerx Kitchen and Bath was a better fit, so our clients would know we want to provide them a pathway to their Dream home.
Simply put, to give our clients, past, present and future, the home of their Dreams. It might start with a kitchen or bath renovation, or even a floor refresh, however, there's no need for it to end there. DreamWerx has the skills and experience for a complete home renovation. Our mission is to exceed your expectations in making your Dream home come to life.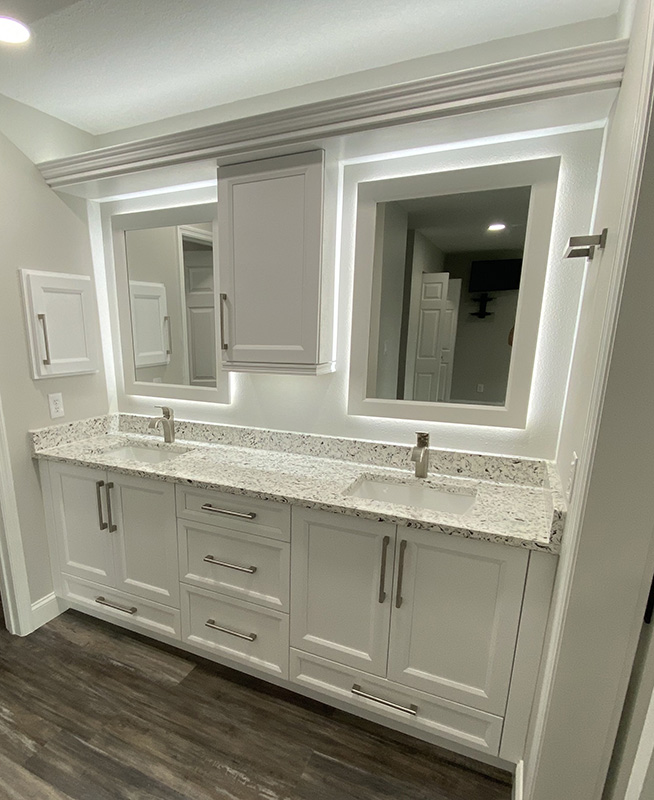 There no such thing as a job that's too small or too big for DreamWerx. Whether it's new flooring, a decorative backsplash, or a full bathroom remodel - it does not matter! DreamWerx is the team to make your Dream home a reality!
Teamwork. It's what makes projects successful. When you contact DreamWerx, you are not contacting individuals, you are contacting a seasoned team of professionals. When you select DreamWerx for a project, regardless of the scope, you get the same team, dedicated to your satisfaction, and the success of your project.
Amanda Noble
Office Manager
Dominic Roe
Technician/Sales